Unknown Error Type: mysql_connect(): The mysql extension is deprecated and will be removed in the future: use mysqli or PDO instead
Active THV Core Members: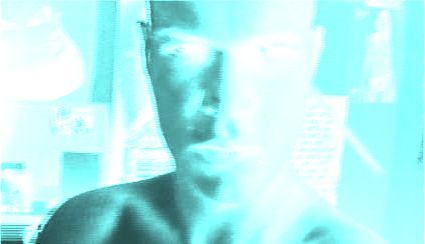 Belial
The "smooth talker" of Hacker Voice Radio. Belial is one of the main hosts of the radio show, and has been present for every episode. Belial is a dedicated member of HVR and started hacking at a very early age. Phreaking through out his teens and developing applications for personal use. All this while juggling work rest and play.
Blue_Chimp
Blue_Chimp is self described as a jack of all trades and a master of none. He is heavily into the phreaking scene and holds a running interest in hacking. He loves radio, phreaking, tinkering and has recently took up Python. He hates the nanny state, Jamie Oliver and anything with tomatoes in it.
Unpluged Core Members:
10nix[(eye-on-ix) -noun. Name of American Boy. Name of someone whos docs have been dropped more than once.]
10nixis the ad hoc US representitave to HVR. He is self described as "The Token American", but it is in jest. 10nix lives in Florida, US currently, and is from the state of New York. He develops Winix, emulated linux off of a CD-ROM drive (emulation and all) that runs on Windows. Though thoroughly un-accomplished, he does seem to know a surprising bit about many topics. Likes include Linux, making an ass of himself, and his soldering iron. Dislikes include Windows, making an ass of himself, and the US (ironic). He is always ready to lend a helping hand, and appreciates the opportunity to be a part of something greater than himself.
DarkNature:
DarkNature joined the Hacker Voice team in April 2006 after becoming a regular phone-in guest on the radio show. Likes include messing about with computers, programming, coffee and smoking cigarettes. Dislikes include TV, the nanny state and "elective stupidity" (ignorance is NOT cool). current projects include Operation PhishNet a project to reduce the incidence of phishing on the web by making people more aware of the dangers and ways to deal with phishing attacks. "Hacking is not just about breaking into stuff and if I wanted a bunch of credit cards numbers I would get a bunch of credit cards."
Hyper:
Hyper-ventilation Hyper-active Hyper-manic Hyper-alcoholic, What ever you call this guy. You cant say anything bad about him. Hyper has been a member of THV crew since 2006, and played an active role in many of our projects including HVTV and the radio show. He has an interest in anything network or firewall related and has a aim to be able to sit in front of any machine and just configure. He loves to find the most unusual holes in publicy used security setups... He willll also be able to social engineer your root password from ya... that is if you can get him to sit still for long enough.
Naxxtor:
Naxxtor is a man of many names and too many qualifications. He has an interest in all kinds of media (audio, video), and hardware. He makes the world turn backwards using Perl and Ruby, running on Linux, Windows or Solaris, and did so whilst listening to HVR! He has a hatred for SuSE and a love for Debian, and feels mildly indifferent about Ubuntu.
Planetlave:
This man needs no profile. Listen to the show and you will know why!
Skoby:
Skoby dont exist, you cant prove anything, AAAAAAHHHH MOTHERLAND!!!
TeaC:
TeaC The youngest member of the group. Likes to add a certain long haired flavour to computer security. TeaC Avid lover of all things Wi-Fi and gets way too excited when theres a shell account to play with.
UK hacking community